Believe it or not, back to school time is rapidly approaching. Are you and your household ready? So many things change once school begins that it's a good idea to get a running start on some of those changes if you can. We've got a few ideas to share with you on methods for getting your home and family ready for those busy school days ahead.
Spend one-on-one time with each child. Whether you have one child or several, each parent should incorporate a way to spend one-on-one time with each child during the last week before school starts. This is a great way to end the summer on a high note, and your children will remember this special time with you. It doesn't have to be an entire day chock full of activities; it can be something as simple as taking an after dinner walk together, making a special trip to the ice cream shop, going for a drive, enjoying an impromptu picnic, or playing a game with just that one child.
Throw a back-to-school party. This helps the kids transition from summertime to school time and gives them one last hurrah to share with their friends. Plan outdoor activities like water balloon toss, frisbee, and other games, or make it a pool party. Give out party favors consisting of a few inexpensive school supplies and feed them pizza and ice cream sandwiches or fresh watermelon for a simple but fun summertime meal.
Start the school time routine a week or two before school starts. This helps get both you and the kids back into the swing of things. Back up any extended bedtimes by 15-30 minutes a night until the kids are getting to bed at their regular school night bedtimes and getting up as close to the school day wake up hour as possible.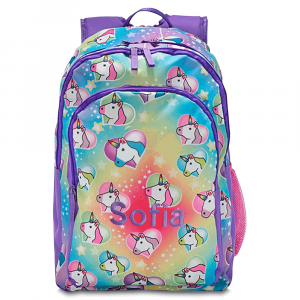 Let your child choose the school bag or backpack they love best, and then engage them to help you fill it with school supplies. From lunch bags to backpacks to sports bags, your child can choose a theme that coordinates all elements of their back to school supplies and equipment for a cool, unifying look.
Once all the school clothes shopping is done, organize your child's school outfits for the entire week on Sunday. This avoids any last minute laundry or complaints (hopefully) about the chosen outfits, especially if you let your child be part of the process. Hang the outfits in order or stack them in a hanging closet organizer marked with the days of the week to help them get dressed quickly in the morning.
Prepare for some back to school emotions you might not expect. Anxiety about starting a new school year can cause sudden headaches, tummy aches, and other physical symptoms that stem from churning emotions. Especially for younger children, the thought of being away from mom and dad for an extended period causes stress. Consider sending a photo of the family for your child to look at during the day. This can help with separation anxiety by reminding them that you'll all be together again in a matter of hours.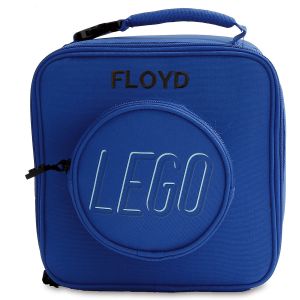 Prepare some school morning breakfasts that can be consumed quickly like energy bites, mini quiches, or healthy breakfast muffins. To help make school lunches special, let your child choose a new lunch box or bag that expresses their individuality. Pick up a special note pad to write lunch box notes for them to discover every day. A special note from mom can go a long way toward making a child feel loved and secure as they embark on a new routine and adjust to all the changes a new school year brings.