Are you looking for something a little different this year when it comes to Easter activities and crafts for you and your kids? We have some great ideas for you to try, from some folks who really know theiregg crafts. We've included some of our favorite projects for you to try your hand at this year.
 Galaxy Easter Eggs. These other-worldly eggs look very cool and are not difficult to make. Inspired by a fine art museum exhibit, these gorgeous eggs are different from the usual brightly colored pastel eggs which have been the Easter basket standard for decades. This step-by-step tutorial is simple! Be prepared for people to ask you how you produced these unique, "out of this world" eggs.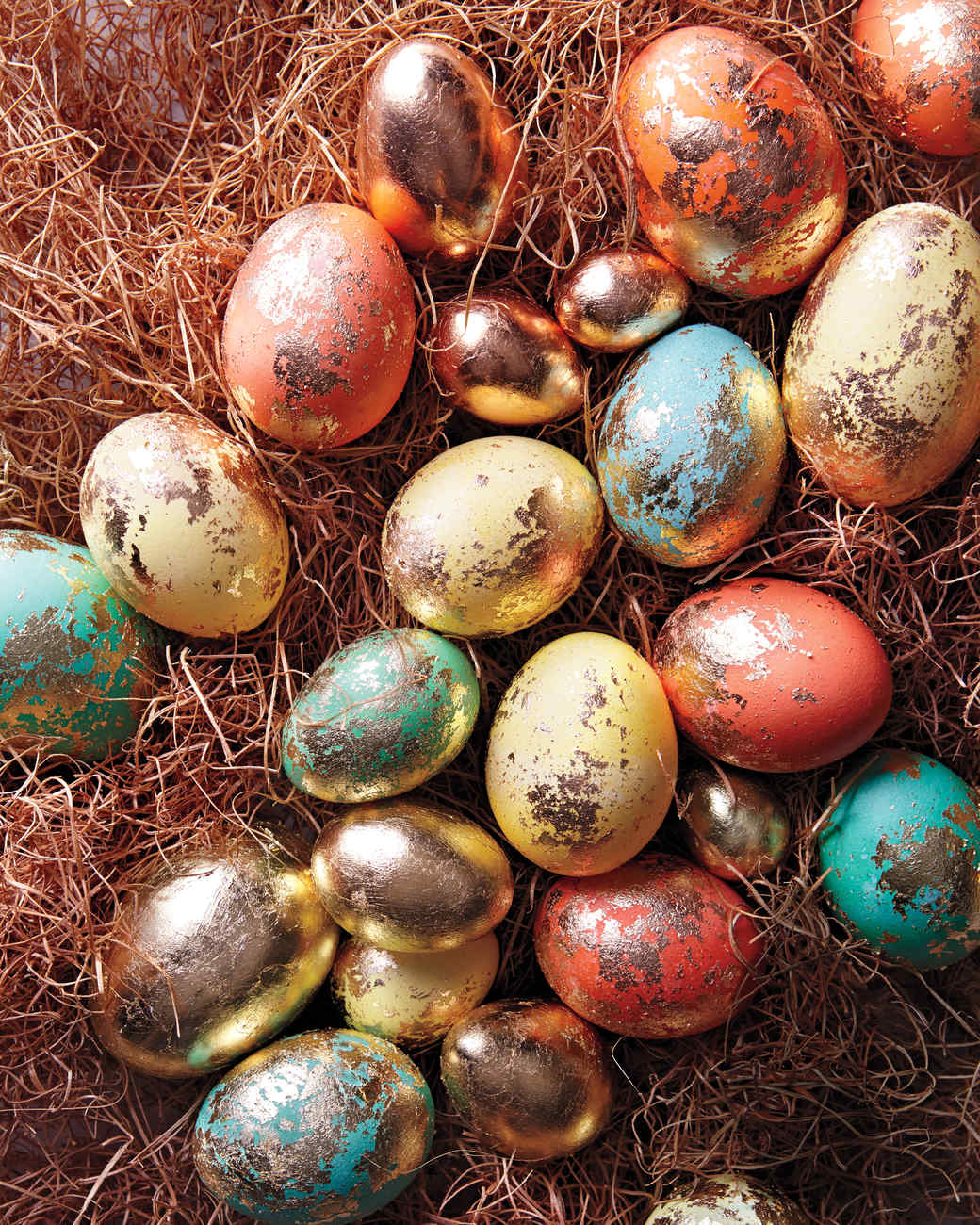 Foiled Eggs. If anyone knows how to decorate for Easter, it's Martha Stewart. This doyenne of the home decorating world shares how she makes fabulous foiled eggs for her Easter decorating enjoyment using copper or gold foil leaf, which is surprisingly affordable. Glam up any Easter basket or table with these stunning, sparkling eggs.
Easter Egg Bunnies. Easter just wouldn't be Easter without the bunnies! Transform your Easter eggs into cute little bunny rabbits and add some "awwww" to your Easter decorations. These adorable little bunnies are sure to bring a smile to young and old alike this Easter and require very few supplies. Make up a batch in minutes using a little craft glue, some felt, a black marker, and cotton balls for tails, and place your plastic craft egg bunnies where they can observe all the Easter action.
Indigo Marbled Eggs. What could be prettier than blue and white Easter eggs that evoke memories of blue skies with puffy white clouds floating by, or frothy ocean waves at the beach in summer? These beautiful indigo blue marbled eggs are easy to make using blue nail polish or oil paint, linseed oil (for thinning oil paint), water, plastic or Styrofoam craft eggs, and some turpentine for cleanup. You'll also want to have a pair or protective plastic gloves handy, so your hands don't end up covered in blue paint or nail polish.
Emoji Easter Eggs. These extremely cool eggs are fun for the kids to find on their Easter egg hunt, and they're a blast to make, too! You can use hard-boiled eggs, blown out eggs, plastic craft eggs, or papier-mache eggs for this project. If you opt for hard-boiled eggs, we don't recommend eating them. You'll need yellow, white, turquoise, black, and red craft paint to create the fun faces on these cute little guys. What could be better than emoji Easter eggs?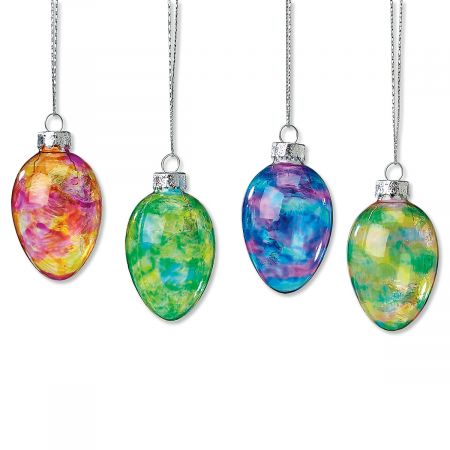 Easter fun isn't just for the kids! Enjoy decorating your home for springtime and Easter with these beautiful home décor items from Lillian Vernon.