Do you often find yourself staring at a closet full of clothes yet having trouble finding something to wear? The culprit could be the way your closet is organized. You may have hidden treasures stashed away amongst the hanging clothes, drawers of folded jeans, piles of lingerie, and stacks of shoes in your closet just waiting to be rediscovered. Here are some suggestions on how to organize your closet and maximize your clothing options, not to mention save time struggling to find an outfit every morning.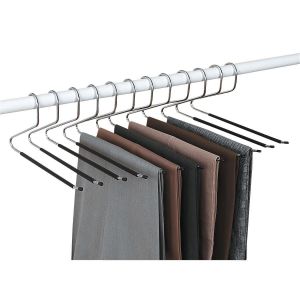 Get rid of the clutter. Before embarking on the task of reorganizing your closet, start by decluttering. Your drawers may harbor lonely single socks that have lost their mates, never to be found again. If you absolutely can't part with these single sock survivors, you can always toss them in the rag basket to be repurposed for cleaning and polishing or add them to the craft bin where they can be upcycled into sock puppets at Christmas time. Toss any items with holes, rips or tears to help create more space, and donate clothing items that don't fit. A good rule of thumb for determining donations is if you haven't worn a certain item for a year or two, you probably won't miss it. Pass it on to someone who can derive the same enjoyment from it that you have.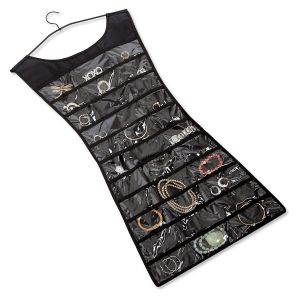 Invest in closet organizers. Bags, baskets, cubes, shoe racks and shelving will not only help you keep like items together, making them easier to find, but can also make the most of small empty spaces in your closet. Browse our storage and organization items to help declutter your closet space!
Create clusters. Organizing clothing into compatible groups that work together maximizes your options. Group your clothing together into a cluster of items with similar color themes instead of separating by blouses, slacks, and dresses to give yourself multiple outfit options. Build a cluster of items that can be blended to create both casual and dressier combinations, such as a blazer that works equally well with a casual pair of jeans or an interview-worthy pencil skirt, and the next time you need an outfit, you'll save time searching through tops and bottoms to find something that works together.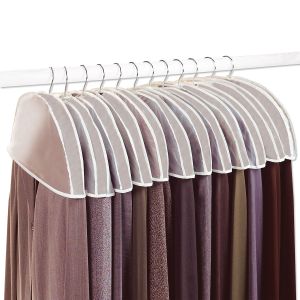 Use specialty organizers. Who says a sweater bag can only be used for sweaters? Just as shoes aren't the only items in your closet that can utilize shelves, sweater bags can also be used for handbags, folded jeans, shoes, scarves, leggings, or any number of items.
Add a second hanging rod. If you have room in your closet to hang a secondary rod, you can gain twice the room to hang clothes. Separate tops and bottoms, group by color, or create clusters. Raise your closet rod higher if you have a dresser that will fit in your closet and place it beneath the hanging clothes. If you don't have a dresser, a low bookshelf can serve equally well.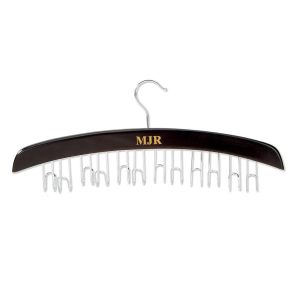 Take advantage of doors. Hanging shoe organizers are a great way to take advantage of wasted space behind your closet doors. Alternatively, you can add a simple towel bar to the back of your closet door to utilize the available space for smaller items like belts or scarves, or hooks to hold handbags.
Conserve space by rolling. You may know about saving space in your suitcase by rolling your clothing, but have you tried using the rolling technique for the clothes in your dresser drawers? Roll items like tee shirts, socks, lingerie, and scarves instead of folding them. You might be surprised by how much room you save, and how much easier it is to find the item you're looking for the next time you open your drawers.