February is Dog Training Month, and Saturday, February 22, 2020 is National Walk the Dog Day, a day all about celebrating your four-footed furry friend by taking him, her, or them on a special date to their favorite spot, or perhaps discovering a new favorite. Dogs need regular exercise in order to stay healthy, just like us. Sticking to a walking routine can help reduce destructive behavior, maintain a pet's healthy weight, and help your pet stay mentally happy and healthy. For those of you looking for some training hacks to make those walks with your dog more enjoyable, we've got some great pet training tips for you to try out on your next jaunt around the neighborhood.
Show lots of love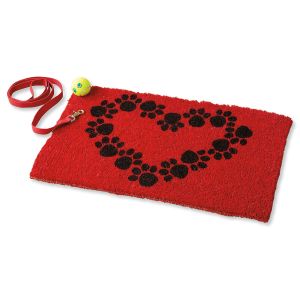 Dogs are like little kids, they love affection! Your pup wants nothing more than to please you whenever possible, and just like a child they need to know when they make you happy. Dogs bond with their human families quickly and enjoy time together and positive attention. So smile big, tell them how happy you are that they obeyed, and show them lots of affection.
Be consistent
Again, the similarities between raising kids and pet training is there – it's all about consistency. Be steady in enforcing the same rules and establishing the same routines. Your dog will appreciate the routine, and it will help your pup learn how to behave and how to respond. The hard part is sticking to these routines no matter what, even when you're tired. Regardless of what the day might have thrown at you, consistency is required to teach your dog what's expected of them.
Don't forget the treats!
Professional trainers encourage pet owners to use the reward system to teach their fur babies to follow instructions. Don't bribe, reward. Pack some extra treats before you grab the leash and hit the streets for your special Walk the Dog Day excursion, and don't forget to bring along some water for both you and your furry friend. Many (most) dogs are food motivated, so if your pup knows you're carrying along his or her favorite snack, they're more likely to work to earn that special treat.
Manage expectations
Focus on having positive interactions and setting realistic goals to keep you from being disappointed and keep your dog, especially is it's a puppy, from becoming frustrated. If your pet has an accident in the house during the potty training phase, don't yell or become upset; it's part of the learning process. Although there are puppy diapers, potty training a puppy isn't quite the same as potty training your toddler. Their reaction to your mood will be similar, however. If you throw a fit or punish them for their mistakes instead of being patient and understanding, your dog is likely to become afraid of you, which will lead to more accidents. No one wants that. They will learn with positive reinforcement when they do things the way you want, and both of you will be happier in the long run.
Your house, your rules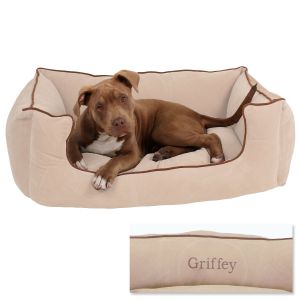 Teach your fur baby that when you go to bed, its bedtime for everybody. Having their own special pet bed is one way to teach boundaries, whether you have a puppy or an older dog you may be fostering or adopting. When nighttime bathroom breaks must be taken, teach your pooch that they are not to play or reward time that comes with potty training during the day. Teach them that at night the routine is to do their business and go back to sleep. Establishing this routine from the start will teach your pet how to sleep at night.
We hope these tips will help you and your pet enjoy Dog Training Month and National Walk the Dog Day, and many walks to come! Don't forget to check out Lillian Vernon's gifts for pet owners!